We love bilingualism and love browsing pinterest. If you're like us, then you will love these awesome pinterest boards related to raising bilingual kids to give you more resources on raising bilingual kids.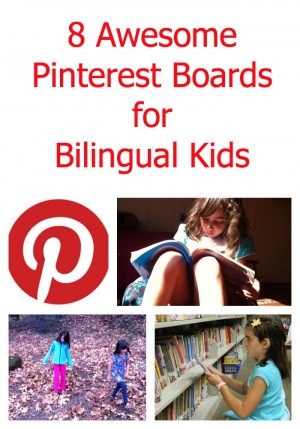 This post is sponsored by Piggy Press, an independent multilingual book publisher who publishes books in Spanish or English as the base language with Spanish, Mandarin, Kuna, French and Swedish as the second language. They are awesome and so deeply dedicated to the mission of raising bilingual children for 12 years. Definitely go check them out!
1. Bilingual Babies & World Geography
With over one million followers, this board encourages children to learn about the world through language and knowledge.
2. Why Raise Bilingual Children?
Articles from all over the world on the advantages of bilingualism.
3. Bilingualism/ESL/Multiculturalism
Resources on not solely bilingualism but also multiculturalism.
4. Bilingualism
Articles and resources supporting bilingualism across many languages.
All about raising bilingual and multilingual children.
6. A Bilingual/Dual Language Classroom
Packed with resources to support Spanish-English bilingualism in the classroom.
7. Le Français: Raising Bilingual Children
Excellent compilation of resources, including many songs and shows, for supporting French-English bilingualism.
8. Raising Bilingual+ Children
And we couldn't not mention our own board dedicated to raising bilingual and multilingual kids at InCultureParent!