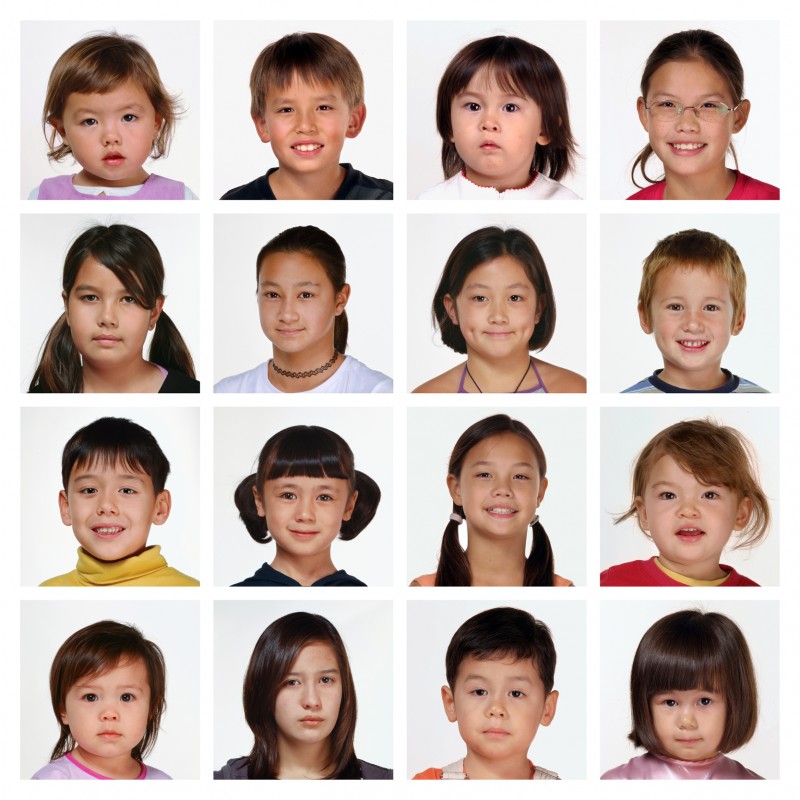 Beautiful portraits of half-Chinese kids (c) Karen Patterson
As a foreign mother with a half Chinese baby in China, it became very apparent that many of the Chinese around me – known and strangers alike – had some very interesting stereotypes that they seemed to assign to 'hunxuer', or half-Chinese babies and kids. After my own daughter came along, and I discovered this, simply by walking down the street and being confronted by young and old Chinese, mostly women and usually women who had had a child themselves, commenting on the skin color, the eyes, the hair, and how I wasn't looking after her properly. No, in China there is not a lot of personal space, but there is a whole lot of unsolicited advice, from the barber to the small convenience store and everyone in between.
What were these mere strangers saying to me with regard to my beautiful half Chinese daughter? As soon as I mentioned that she was half Chinese, they would roll out a list of adjectives, focusing on the smarter, larger, better, healthier and more handsome or beautiful my daughter would be compared to Chinese kids. It was a very interesting experience, and one that made me want to express it through photographs.
So, I organized a photo shoot for all of those moms with half Chinese kids that I could find, and my goal was to photograph as many as possible, to hopefully capture that there is difference and variation. It was a fun time for both the adults and kids.