Close to our home, there is a small community comprised of project employees, wildlife scouts and their families. It's just outside the reserve's fence and if it weren't for the danger of elephant and buffalo, we could walk to it. Since we can't walk and I don't have a car, it may as well be miles away. Today, my husband had to go into the workshop right next to the community and we decided to tag along. It turned out to be even more fun than we anticipated. We found a group of kids hanging out on the road near the workshop and discovered what happens when you put a couple of kids who speak very little Chichewa into a group of kids that speak about the same amount of English.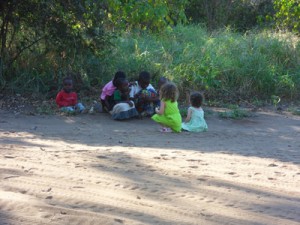 They introduce themselves and stare at each other for about thirty seconds while it sinks in that they haven't been understood.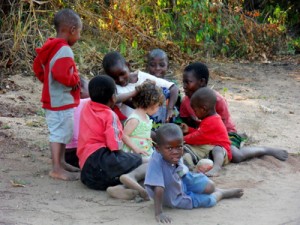 They touch each other's hair.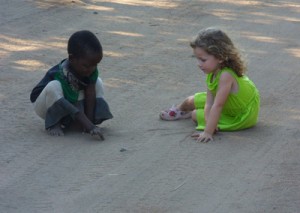 They play with whatever is available.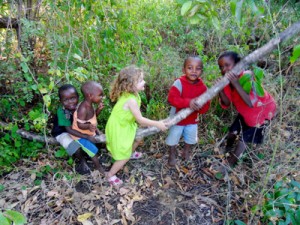 They make swings out of tree limbs.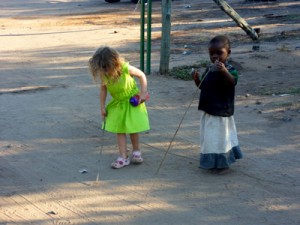 They draw in the soil with sticks.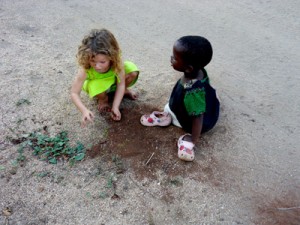 They share shoes.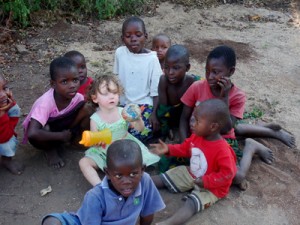 They share balls (this one was homemade out of old plastic shopping bags).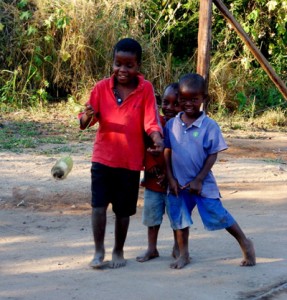 They share wild fruits and play with the remains.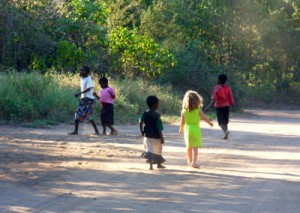 They enjoy each other's company even if they don't understand each other's words. It was really beautiful to watch how easily this group of children accepted my girls and how unselfconsciously my little ones approached the situation. There seemed to be no thought that they may not be welcomed to play. Long may it last!