This contest has now closed.
We love our community of readers and wanted to give something to you as a thanks for being part of our InCultureParent community.
July is summer in the Northern hemisphere and marked by many beautiful celebrations like Tanabata in Japan and Ramadan across the Muslim world. Ramadan encourages a spirit of compassion and generosity, culminating in the festival of Eid. In this spirit of generosity, we want to giveaway not one but six things to you all. Each of these products chosen shares in our vision of the importance of raising global citizens.
Here are the exciting globally-inspired things we are giving away to ONE lucky winner. Thank you to our rockstar sponsors who made this all possible. They are all so generous and every single one of these is a brand we love! There's one small catch before we get started. If you're the winner, we encourage (but not require) you to giveaway one of these five things to someone else. It can be someone you know like a friend or your child's teacher, or someone you don't know. Maybe it's someone at a homeless shelter or maybe it's a random name from the comments below. Whose day can you brighten through your generosity?
Here are the prizes
Tea Collection gift certificate ($100 worth of their adorable clothes)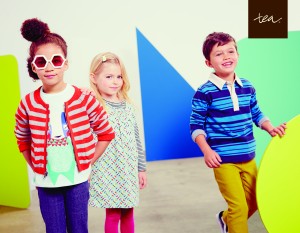 Tea's combination of fresh designs and comfortable playwear make them one of my favorite brands for kids and perfect for global citizens. Each season, designers at Tea travel to a new destination around the globe. Their distinctive fashion collections are inspired by the beauty they discover in their travels. From the art of traditional Korean patchwork to the graphic boldness of Brazilian street graffiti to the colors and patterns of Morocco, they turn their discoveries into modern and wearable children's clothing for ages 0 – 12. Tea will give a $100 gift certificate to the winner. My girls love their Tea clothes—especially the dresses but they have plenty of great boy clothes too! Tea will ship only within the U.S.
Harmony Dolls—Fair Trade and Handmade
These beautiful dolls are ethically made in East Timor by a collective of 26 women artisans. Harmony Dolls® are co-created by SWAGS World® and women artisan entrepreneurs in East Timor. SWAGS World's® women's empowerment mission is focused on working together with artisans to create handmade products, and opening up new responsible markets for them to trade in. When a female artisan is empowered, she can lift herself and her family out of intergenerational poverty. She can inspire development within her community, drive forward economic and social progress and improve lives across her entire nation. What's beautiful about these dolls is not just their diversity but also how transparently and ethically they are crafted. You can even meet the women who made the dolls on their website.  The winner chooses any diverse doll from their line and they will ship globally to the winner.
Little Passports (3 month subscription to the World Edition)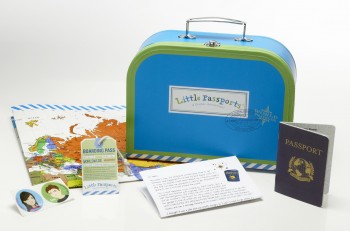 Inspire a love and understanding of the world through Little Passports as your child learns about a new country every month. Your first month's Explorer Kit arrives in a suitcase and contains everything your child needs to get started: a letter from Sam and Sofia, a map, a passport, stickers, access to online games and more. Country specific packages filled with fun souvenirs, letters, stickers, photos, activity sheets and more arrive every month thereafter. Recommended age 5 to 10 years old. They will ship only to the U.S./Canada.
Golden Domes and Silver Lanterns: a Muslim Book of Colors
This beautifully illustrated children's book by Hena Khan (author) and Mehrdokht Amini (illustrator) is perfect for preschool aged to kindergarten kids. It would be a nice addition to any child's library or a classroom. It is both educational and enjoyable for Muslims and non-Muslims alike as it describes Islamic concepts in a way that doesn't feel like an explanation: "Blue is the hijab mom likes to wear. It's a scarf she uses to cover her hair." To learn more about the book, please see our review here. They will ship globally to the winner.
Pacha's Pajamas Music CD
Pacha's Pajamas is catchy and fun music with a positive message about nature and our interconnected planet — otherwise called eco-pop! The album centers on a little girl, Pacha, with big dreams. The musical on the CD is based around the animals and plants on her new pajamas who come alive one night. With some big names in music like Mos Def, Talib Kweli and Yasiin Bey, think pop music meets hip hop beats about a hummingbird and whale in one story, and catchy singalongs that won't make you curse Disney.
This is music your kids will love (my kids introduced the whole neighborhood to it) and leaves them humming messages that have power and meaning. They will ship globally to the winner.
Little Pim Language Learning Program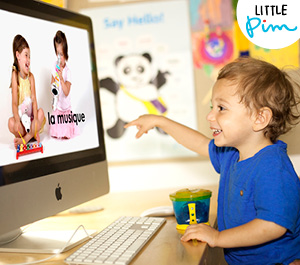 Little Pim is the award-winning language learning program designed for children ages 0-6. Their unique Entertainment Immersion Method® engages a child's natural love of play, making it fun and easy to learn. You will win a digital 6-pack in your choice of language (retail value $70). Available languages are Spanish, French, Chinese, German, Italian, English/ESL. We owned the Little Pim Arabic DVDs when my girls were young and they loved watching the cartoon Panda interspersed with faces of real kids and families. And I must admit, it was a great way for me to learn Arabic along with them.
How to win
Tell us in the comments below what corner of the world you live in and one fun thing your family is doing this July.
We will pick one winner by random number generator.
If you share this on Facebook you will get one extra entry (please leave an additional comment to tell us you shared it). If you share on twitter that's another entry (please include us in the tweet @incultureparent and leave one more comment to tell us you shared it with the link). That's a total of 3 entries possible.
You can enter until Wednesday July 30 at 10 p.m. Casablanca time. Wait, what? Casablanca time? Yes, that's cause that's where we'll be reading the entries from while sipping on mint tea. That's 3 p.m. ET on July 30.
Remember, if you're the winner we encourage you to be generous and give away one of the items to someone else! If you do give something away, please let us know!
Now please go comment and share. But mostly, we want to thank you for being part of our community, and to remember to be kind to everyone you meet and go through life with a generous heart!