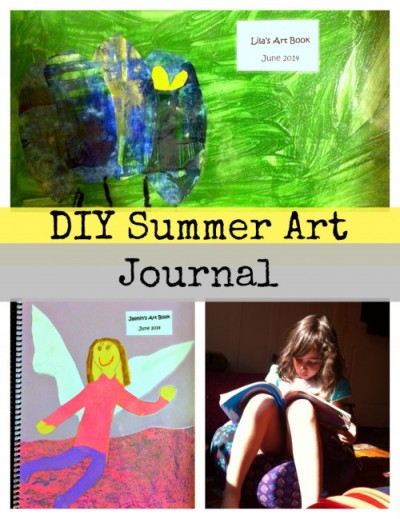 Materials
Paper
Marker
Instructions
1. Give you child paper and markers and let them craft something. You can get creative and give them any other materials you want as well, such as colored paper, bits of tissue paper with glue, anything really as long as it's flat (you'll see why in a second)! This will be the cover of their art journal. Since it's their art journal, let them draw or make what they wish without much direction.
2. Once they are finished, write the name of your child as well as the date on a separate sheet of paper. You can get creative and have them cut out letters from magazines (that can also make a good letter identifying exercise) but if you're short on time as I was, skip this step and just type up the label on the computer or write it by hand. Don't forget to date it, as this ends up being a nice keepsake years later of your child's art.
3. Take the art with some blank paper to your nearest print shop to get the cover laminated (that's why it needs to be flat) and bound. That's it! Now your kids have a simple and easy art book that they helped to create.
My girls love their books! Every night at bedtime they have been drawing and insist they have to draw even while we read. My older daughter (who is seven) prefers to write in hers while my younger daughter (almost six) prefers to sketch. It's the perfect way for them to journal their summer days.