Let's get colorful for some fall decorating fun with crayons! These pumpkins can be made into creative, rainbowy masterpieces with just three items: crayons, a hairdryer and a pumpkin. Don't you love crafts that don't require much prepping. I know I do!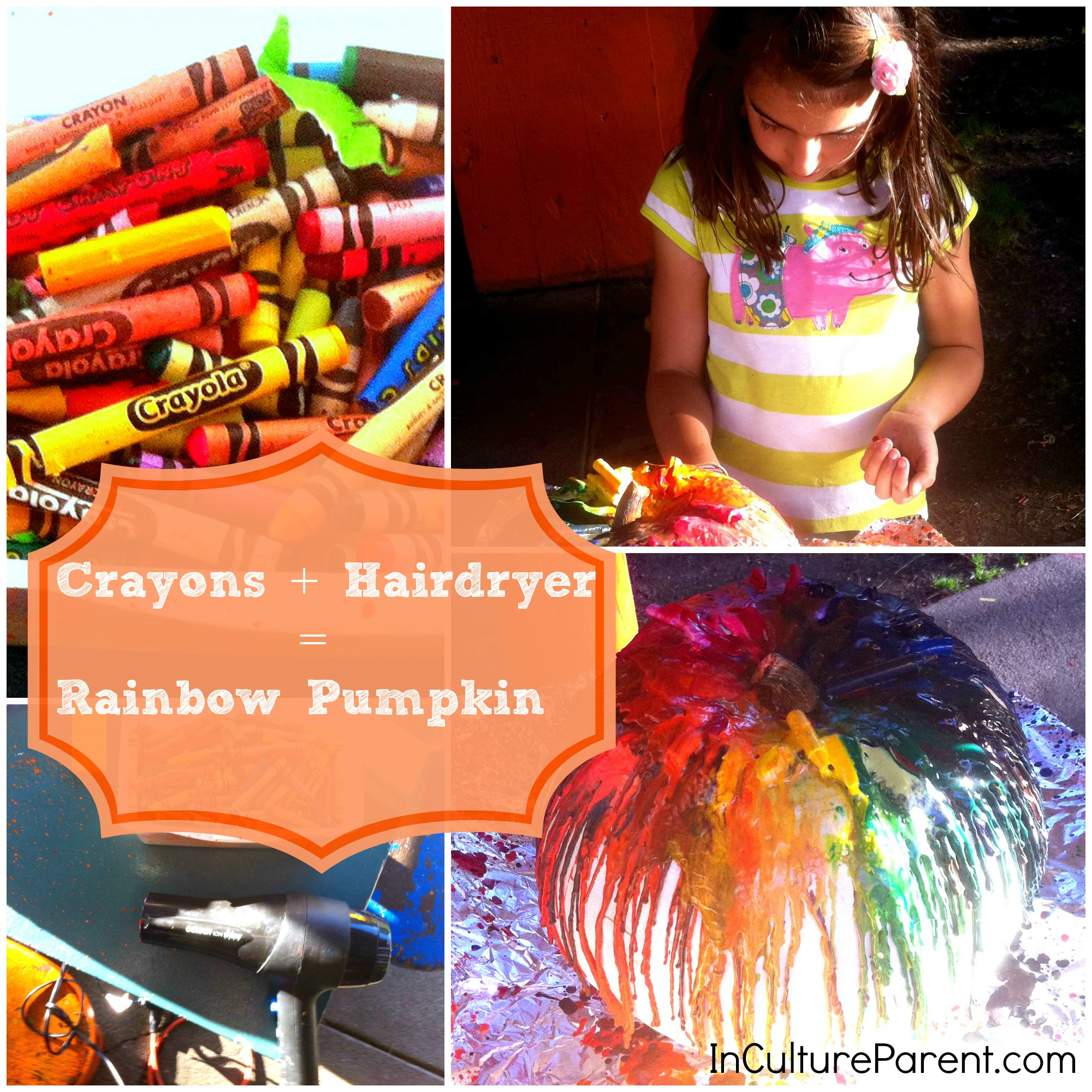 Materials
Crayons
Pumpkin (look for a white one)
Hairdryer
Matches
Instructions
1. Try to find a white pumpkin for the best contrast. If you can't find one, no worries, just paint the pumpkin white as a first step or you can just use an orange one.
2. Unwrap the crayons from the paper. In order to stick the crayon onto the pumpkin and not burn yourself with the hairdryer, use a match to soften one side of the crayon and stick it to the top of the pumpkin. Once you have a bunch of crayons in different colors stuck to the pumpkin, grab your hairdryer.
3. The kids will love watching the crayons melt as they hold the hairdryer over the pumpkin. WARNING: the crayons splatter and this can get a little messy. Don't wear your nice clothes but you shouldn't be anyway if you're crafting with kids, right?!
This will dry pretty fast and then you can put it somewhere to be enjoyed. The kids couldn't keep their hands off it as they loved the texture!
A very special thanks to my kids' after school instructor Lela who came up with the brilliant idea for this craft!