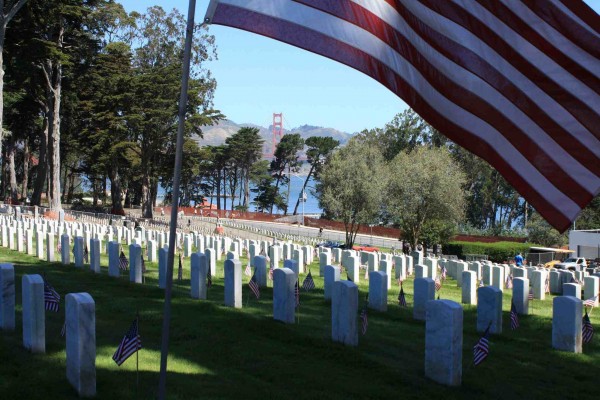 On Memorial Day, my family went on a visit to a military graveyard in San Francisco. Though my husband's family comes from a Quaker background and I am an opponent of wars, we felt it was important to teach the kids about our veterans. Quakers are known for opposing wars, but my husband wanted to teach the kids respect for others who have had hard lives and participated in the creation of a country that he loves and believes in.
My husband also wanted to celebrate memorial day in a non-commercial way and teach the kids that holidays are not just for shopping, but for reflecting on events that have happened and those who died (whether in a justified war or not). We also gave an offering of flowers to an unknown soldier.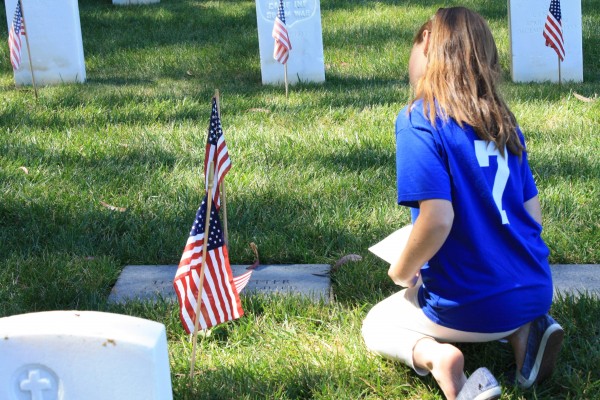 As an Ecuadorian, I was torn on the idea. Though I recognize the value of U.S. participation in World Wars I and II and of some well thought out diplomatic policies that have helped the world, I feel the U.S. has in recent (Iraq, Afghanistan) and not so recently (Vietnam, El Salvador, Chile) history, interfered in other countries affairs in an unjustified way and often without the consent of the United Nations. I decided to accompany them anyways.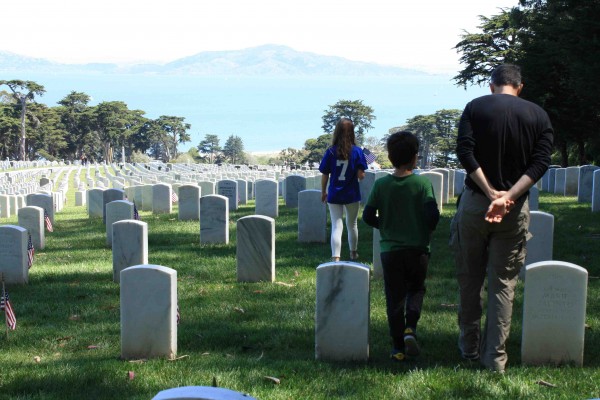 The military cemetery at the Presidio is located on a hill overlooking the Golden Gate bridge and has probably one of the best views in the world. We wanted to be by ourselves, so we hiked with the kids all the way up to the highest corner, where there was no one else. We had brought two flowers and each kid chose the grave of a random soldier, preferably one who had died a very long time ago and had no one visiting him, to put them on. Incredibly enough, when I saw which one my son had chosen, it was one of a soldier whose name was Harry U. Potter. It was a very meditative morning, in which I learned that Memorial Day is not meant to honor the politicians who send young kids often to the wrong wars, but the people who participate in them. It is meant to honor those who died for what they believe in.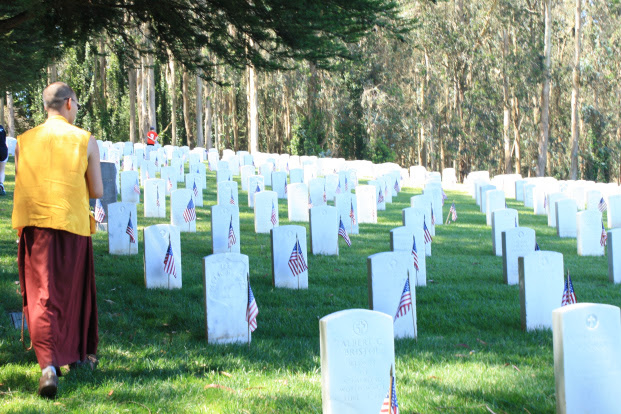 We talked with the kids about the importance of diplomacy. I used as an example Diego Cordovez, a diplomat from Ecuador who coincidentally died Saturday May 25 and was nominated for the Nobel Peace Prize for negotiating peace with Afghanistan years before the wars.
I never thought I would be in an American cemetery on Memorial Day, but thanks to my husband I went and honored life, sacrifice and peace.